6 Essential Oils I use Daily
I use essential oils throughout my day whether I'm diffusing at my desk, or sipping them in my water, or applying Frankincense to my face after a shower or Balance to the soles of my feet before Yoga. They help me sleep, keep me calm, uplift my mood and improve my focus.
I'm beyond grateful that I'm empowered to be advocate for my family's wellness.
Here are six of the oils I use every single day...
Lavender is often considered a must-have oil to keep on hand at all times due to its versatile uses, including calming and relaxing properties that promote peaceful sleep and ease feelings of tension.
How I use Lavender:
Diffuse before bed to help restful sleep
Apply to minor cuts, grazes or burns to soothe irritation
Dab onto my pulse points whenever I feel stressed or anxious
I add 1 drop to my wash cycle for lovely smelling clothes
I use Lavender on my dogs to help them keep calm if I need to leave the house
Often called the "king of oils," Frankincense promotes feelings of peace and overall wellness when used aromatically, while topical and internal uses provide modern health benefits.*
How I use Frankincense:
I add a drop to my moisturiser - the chemical properties of the oil aid in reducing appearances of skin imperfections and keep skin looking youthful
I pop a drop under my tongue every morning to support healthy cellular function. It's an incredible anti-inflammatory and as we know, inflammation is the cause of all dis-ease in the body.
I apply to my third eye before meditation. Frank is the oil of truth.
An energising oil, Peppermint also Peppermint also helps alleviate occasional stomach upset and promotes healthy respiratory function
How I use Peppermint:
I add Peppermint to Bliss Balls for a flavour boost
I pop a drop in my palms, cup around my face and inhale for a natural pick-me up in the afternoons
A drop on the back of the neck has an instant cooling effect
If I have a headache or tension, I apply a drop to my temples
A blend of Spruce Leaf, Ho Wood Leaf, Frankincense Resin, Blue Tansy Flower, Blue Chamomile Flower, and Osmanthus Flower essential oils in a base of Fractionated Coconut Oil.
How I use Balance:
I rub a drop into the soles of my feet every morning to help me stay centered and calm.
I apply it to my pulse points before my morning meditation practice.
Whenever I start to feel anxious or overwhelmed I apply it to my wrists and neck.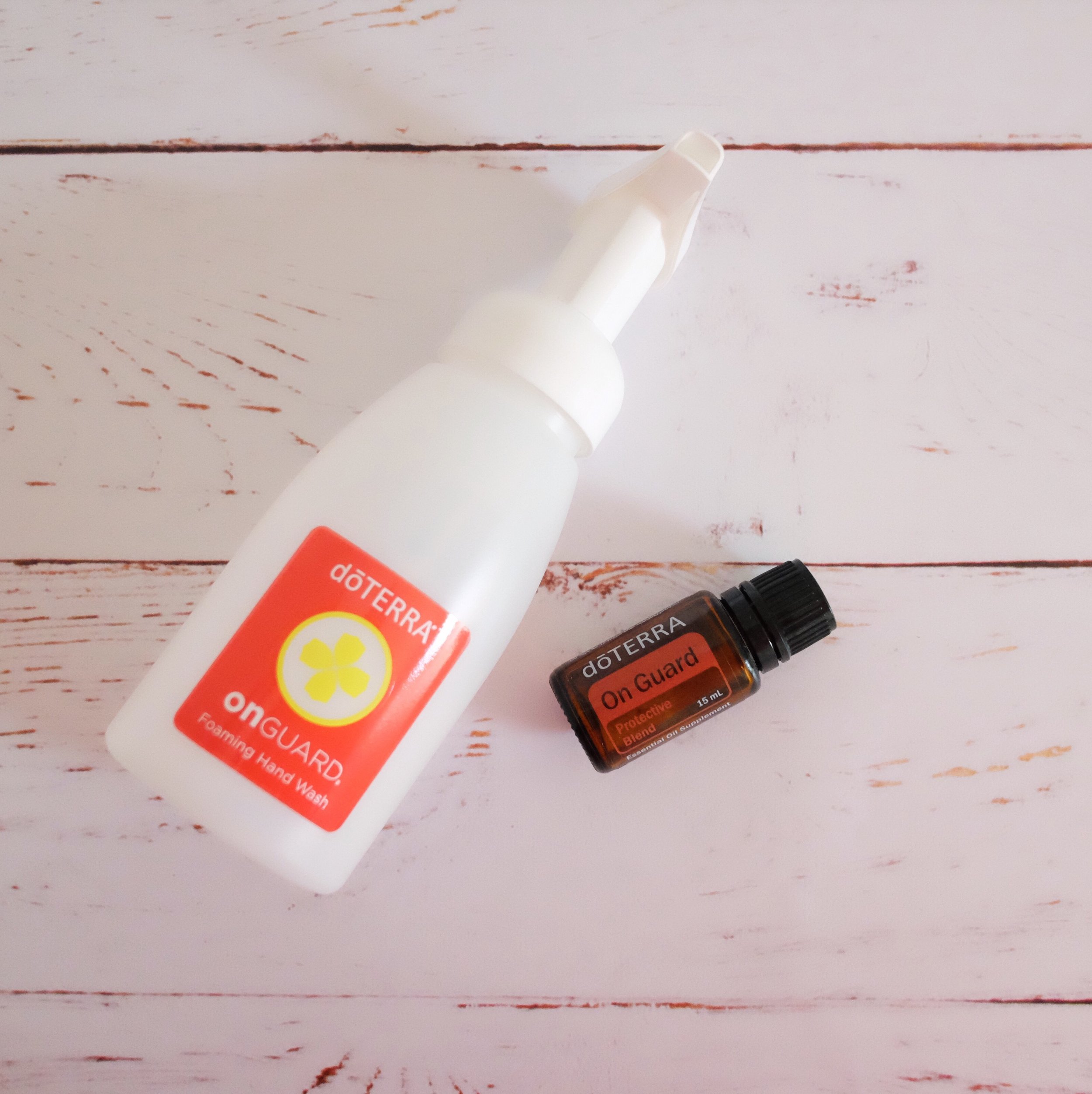 On Guard Protective Blend
A blend of Wild Orange Peel, Clove Bud, Cinnamon Leaf, Cinnamon Bark, Eucalyptus Leaf, and Rosemary Leaf/Flower essential oils. onGuard provides a natural and effective alternative for immune support and protects against environmental and seasonal threats
How I use On Guard:
I diffuse On Guard daily to boost the immune system of our entire family and protect against any bugs or sniffles.
I make my own cleaning spray using On Guard for cleaning all the surfaces in our home.
We buy the On Guard natural whitening toothpaste, laundry detergent, foaming hand wash and cleaner concentrate for a healthy home.
I add a couple of drops to a veggie cap or my water for an immune boost
A super cleansing oil, Lemon has purifying, and invigorating properties which make it really versatile. Lemon is a powerful cleansing agent that purifies the air and surfaces, and can be used as a non-toxic cleaner throughout the home. When added to water, Lemon provides a refreshing and healthy boost throughout the day. Lemon is frequently added to food to enhance the flavor of desserts and main dishes.
How I use Lemon:
I add a couple of drops to my water on a morning
Lemon is great for cleaning, you'll find me using it to remove stains or adding it to my DIY cleaning products.
I often add Lemon to my diffuser for an instant mood boost.
I replace Lemon in recipes with a drop of Lemon oil.
I hope this post gives you some ideas on how you can integrate Essential Oils into your daily routine.