Skincare Ritual + DIY Beauty Serum
I shared this over on Instagram but thought I'd go into more detail here.
I was so excited to be given a Jade Roller for Christmas (this is the one I have) and now I'm wondering how I ever did without one. It's such a beautiful self-care ritual.
I start with my usual skincare routine. I use the verage cleanser, toner and moisturiser from doTERRA and then I apply some oils and use the roller to massage them into my skin.
I apply Jasmine under my eyes - it helps reduce the appearance of skin imperfections and promotes a healthy-looking, glowing complexion, so it's perfect for those under-eye circles and puffiness.
Next, I apply a drop of Geranium all over my face and roll my DIY beauty serum where I need a little extra attention (recipe below) before using the jade roller to massage the oils into my skin. It leaves my skin feeling so smooth and nourished and I've noticed a positive difference to my skin texture.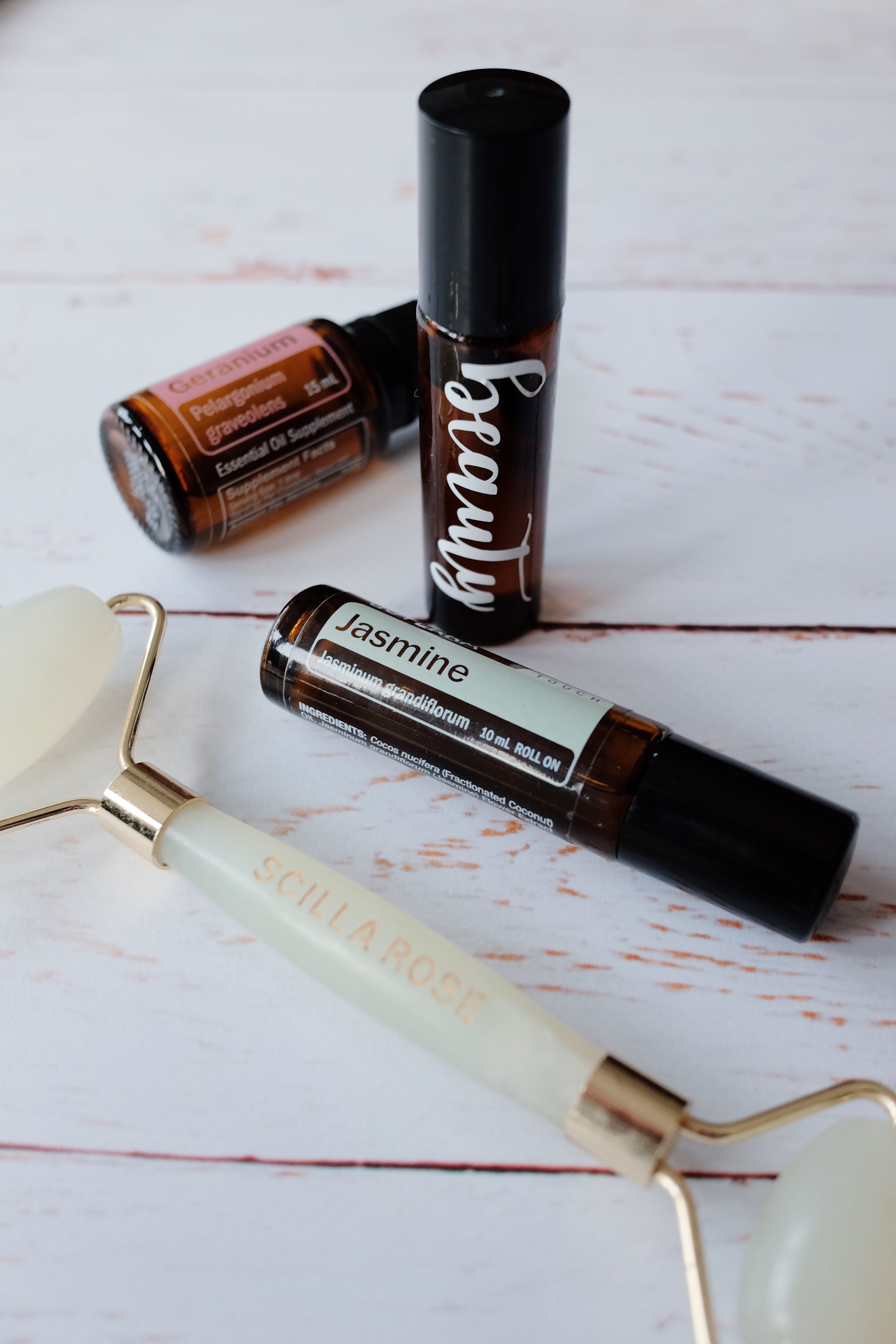 For a 10ml rollerball
10 drops Frankincense
10 drops Lavender
5 drops Helichrysum
5 drops Sandalwood
Top up with your preferred carrier oil (see below)
A note on carrier oils
I get asked a lot of questions about which carrier oil to use and honestly, it comes down to personal preference and individual skin type.